Get out the
BIG POTS!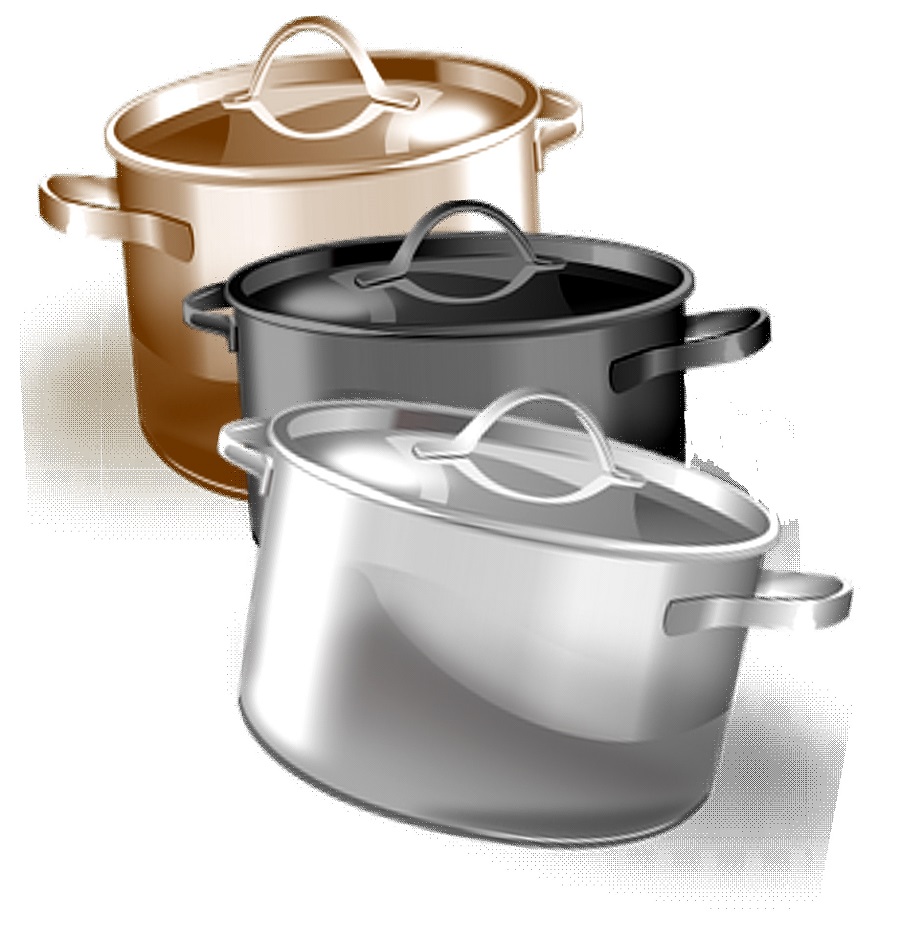 Are you cooking for a crowd of

10, 25, 50, 100...or more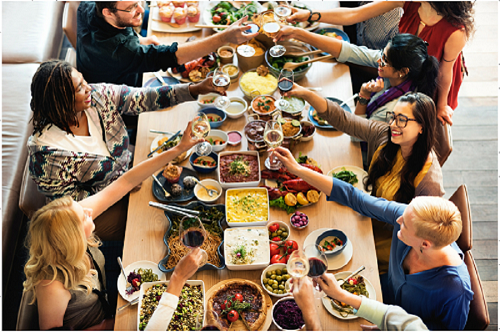 ...then you're in the right place


Family Reunion

Birthday Party

Graduation

Wedding Reception 

Retirement Party

Fundraiser

---
To:  All my "Kitchen Warriors"
From: Chef Deb, publisher of Chef-Menus.com


You have been tasked with cooking for a special occasion for a super large gathering of your family and friends

You are dreaming of an event that will have everyone talking for months to come
Oh but wait....

In reality you are stressed, in a panic, overwhelmed and drawing a complete blank..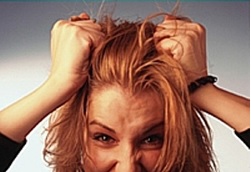 WHAT do I serve?
How MUCH do I serve?
How much will it COST?
WHERE in the world am I going to feed all of these people???



Chill!!
Help is on the way

"Cooking for a Crowd"
Your Ultimate Guide

Any crowd, any size, any time...yes you can!

As a personal chef and fellow "cooker for a crowd", I have experienced the pitfalls and failures of poor preparation and lack of planning. 

I have complied all of my knowledge and "lessons learned" into one easy to download e-book.

This book is chock full of menu planning strategies, preparation time savers, cooking in advance guidelines and budget-minded tips.
It is a COMPREHENSIVE GUIDE to creating the culinary event of your dreams.
And whether you are a complete newbie or a seasoned pro, this is the information for you!
Even if you have only cooked for your family of four – you can make the quantum leap to cooking for a large group of people with inspiration, enthusiasm and confidence.

Here's just a taste of what you will discover: 
BE 

a cooking for a crowd genius!
Exclusive!
Food Quantities Chart
This detailed, invaluable 10-page guide takes the mystery out of how much food to purchase for serving large crowds.
You will LOVE it!
Every category of food is covered; meats, vegetables, desserts, appetizers and more.
This wonderful chart shows you the type of food, serving size per person and amounts needed to serve 50 or more people. It also includes handy notes and timely tips.


There is no other chart like this on the Internet!



You can start to discover this fantastic information WITHIN THE NEXT 60 SECONDS!

BEST OF ALL...


Get 3 Great 

Large-Quantity Recipe Books

when you purchase

Cooking for a Crowd – Your Ultimate Guide

High quality recipes to serve a crowd are often hard to find. These recipes are easy to prepare, suitable for large crowds, hold well on a buffet table and are appetizing and flavorsome. 
Over 100 Recipes
Oven Baked French Toast

Shrimp and Cheese Grits for a Crowd
Savory Chicken and Rice for 50

Rosemary Baked Chicken for 100
Apple Crisp with Pecans for 75


Breakfast, Brunch, Appetizers, Entrées, Desserts
and more...
All yours for...

$9.97


So.....
Purchase today and get INSTANT ACCESS!

And don't worry, downloading to your computer or tablet is safe and easy – a few clicks and you're done. The e-books are delivered in an easy to access pdf format.

Not much work to eliminate the guesswork and soothe your apprehensions about cooking for a crowd and creating a spectacular, unforgettable event. 
 
You can download the ebooks with confidence...
10-Day
Money Back Guarantee

---

Buy Now!
Cooking for a Crowd
Your Ultimate Guide
+
3 Best Large Quantity Recipe Books 

$9.97
Click the Buy Now button below