Get 3 Large-Quantity Recipe Books

Free!!

Over 100 Recipes


Serving 10 to 100+ guests!


Cooking for a large crowd of people can be fun...or it can make you want to pull your hair out!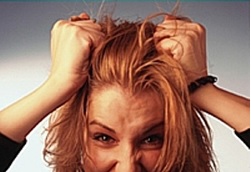 One of the major keys to success when cooking for large groups is the recipes!
Recipes for all occasions including big parties, wedding receptions, family reunions, fundraisers, church functions and awards dinners.

These large-quantity recipes are easy to prepare, suitable for large crowds, hold well on a buffet table and are appetizing and flavorsome. 



---

Download Now...FREE!


Crowd Pleasing Beverages, Breakfast, Brunch and Salads Recipes


Mouth-Watering Appetizers, Entrées and Side Dishes

Easy Shrimp Cocktail for 100
Tender seasoned shrimp in a traditional cocktail sauce
Slow-Cooked Barbecued Pork
Serve as tacos, sandwiches or with baked beans and coleslaw
Baked Mac and Cheese for a Crowd
Serves 50 or More

Sumptuous Easy Dessert Recipes