Broccoli Salad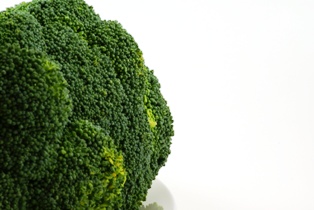 These broccoli salad recipes are the best you'll ever taste.  To add broccoli to any salad, blanch in boiling salted water to tenderize florets and make them feel less grainy in the mouth. 

Combine minced garlic, olive oil and lemon juice to make an outstanding dressing. For a protein boost, add bacon, hard-boiled eggs, chicken or roasted nuts.



Broccoli Salad with Garlic and Parmesan Cheese
Serves 4-6

1 1/2 pounds broccoli
3 tablespoons olive oil
3 large garlic cloves, thinly sliced
1/4 teaspoon red pepper flakes, or to taste
Roughly 4-6 cups of your favorite salad greens
Olive oil
1 tablespoon parsley, chopped
Salt and pepper to taste
Lemon juice
Parmesan Cheese, sliced or shredded, to taste

Separate broccoli into small florets. Blanch broccoli, about 2 minutes, in rapidly boiling, salted water, or until florets are a bright green.  Broccoli should be tender-crisp

Warm olive oil in large skillet. Add garlic and cook until tender but not browned.  Remove from heat. Add red pepper flakes, broccoli and salt and pepper to taste. Toss to coat broccoli in oil.

Toss salad greens with parsley, lemon juice and light coating of olive oil.  Place in individual plates. Top with a portion of warm broccoli. Add cheese. Serve immediately
Roasted Broccoli  Salad with Sesame Seeds
Serves 6-8

1 head broccoli
2 tablespoons olive oil
1/4 cup rice wine vinegar
1/4 cup soy sauce
2 tablespoons sesame oil
4 tablespoons sesame seeds, toasted

Blanch entire broccoli bunch in boiling water for one minute. Rinse under cold water. Break off florets and cut remaining stem (peeled, if desired) into 2" pieces.

Preheat oven to 450 degrees. Pour olive oil onto a baking sheet. Spread broccoli pieces in one layer, turning to coat with olive oil.  Roast for 5 minutes, turn broccoli pieces over, and continue roasting until broccoli begins to brown, about 5 minutes more.

Whisk together soy sauce, vinegar, and sesame oil. Stir in 3 tablespoons sesame seeds. When broccoli is done, transfer to a bowl and pour dressing over it, stirring gently to coat. Sprinkle with remaining tablespoon sesame seeds.

Serve warm or at room temperature with salad greens and more olive oil.



Hot Potato And Broccoli Salad
Serves 4

4 large red potatoes, peeled
1 small bunch broccoli, broken into small florets
1/4 cup extra virgin olive oil
1/4 cup lemon juice
1 large garlic clove, minced
3/4 teaspoon salt, or to taste
1 tablespoon fresh basil, chopped
1/4 teaspoon hot pepper sauce
2 green onions, thinly sliced

Cook whole potatoes until tender, then dice.  Cook broccoli until tender-crisp. Keep both hot. Combine remaining ingredients. Pour over the vegetables and toss gently. Served warm or at room temperature with salad greens and sliced radishes

Broccoli Salad with Bacon and Mayonnaise
Serves 4
1 small bunch of broccoli
1 small Vidalia onion, finely chopped
1/2 cup mayonnaise
1/4 cup sugar
1/3 cup olive oil
Salt and black pepper to taste
Red pepper flakes to taste
10 slices crisp bacon

Slice broccoli into small florets.  Blanch if desired.  Mix onion, mayonnaise, sugar and olive oil.  Taste for seasoning and adjust if needed.  Add to broccoli and toss to coat.  Crumble bacon on top.