Breakfast Menus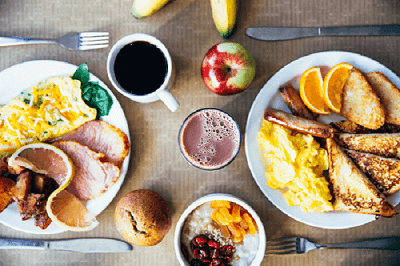 A breakfast menu?  Why not?! Use these breakfast menus for an early morning office or business meeting, fundraisers or recognition or awards celebration.       

I think that you can eat anything for breakfast.  In some Asian cultures a typical breakfast can consist of noodles, fish, fried rice and beef and miso soup. What difference does it make as long as if is tasty and satisfying to you?

These breakfast menus take on a new twist while keeping that traditional feel. 

For purists, you can always add traditional options such as cold or hot cereals, muffins, donuts, bagels and cream cheese, prepared fruit and yogurt. 
Check It Out:  How to Set-Up a Breakfast Sandwich Bar



Breakfast Menus
The New All American Breakfast Menu

Juice, Tea, Coffee, Sparkling Water

Scones or other Breakfast Breads
Twice Baked Potatoes
Use small Russet potatoes and flavor with fresh herbs and butter


Beyond a Continental Breakfast Menu
Chilled Tomato and Orange Juices

Coffee and Tea
Strawberries or Oranges Slices with Grand Marnier
Coconut and Hazelnut Granola
Serve with Pineapple or Plain Yogurt

Assorted Bagels with Cream Cheese
Serve with Smoked Salmon, Thinly-sliced Ham, Avocado Slices

Egg Salad and Watercress Finger Sandwiches
Serve on Mini Croissants


Last Minute Breakfast Menu
Coffee, Tea, Juices, Flavored Water

Homemade or Purchased Buttermilk Biscuits
Serve with Butter and Apricot Preserves

Fried or Scrambled Eggs
Serve with Sliced Tomatoes with Olive Oil and Fresh Basil Leaves

Pork or Smoked Sausage with Apple Slaw
Fresh Pineapple Slices or Other Seasonal Fruit

Quick Breakfast Menu


Coffee, Tea, Hot Cocoa
Chilled Juices, Smoothies
Fruit Danish   Light Pastries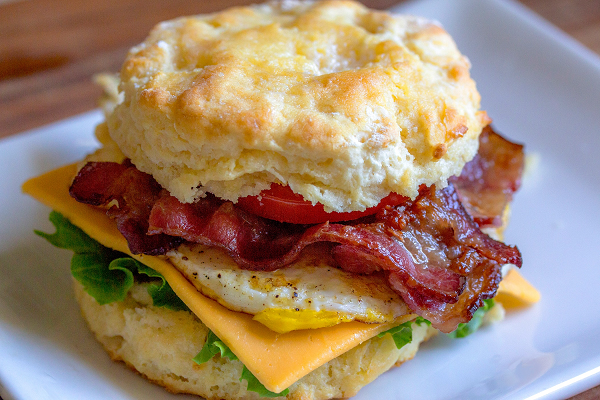 Breakfast Sandwich with biscuit, bacon, fried egg, cheese, sliced tomato and lettuce
Set up a Breakfast Sandwich Bar
This is a good idea for larger crowds or to add a little interactive fun to the early morning gathering.

How to Set-Up:

Use a variety of breads such as biscuits, waffles, flatbread and toasted tortillas. Have a method to heat or toast the breads


If possible, put bacon, sausage and scrambled eggs in chafing dishes


If possible, have someone prepare the egg dishes such as omelets, fried or scrambled eggs.  Have mix-in ingredients available such as crumbled bacon/sausage, shredded cheeses, chopped tomatoes, etc.


In individual small dishes, offer various spreads: softened plain or flavored butter, whipped cream cheese, Nutella, honey or mayo


Offer sandwich toppers such as sliced cheeses, thinly sliced tomatoes, finely shredded lettuce and sliced onions and hot peppers 


You do not have to offer a huge selection of any one item. Decide according to your budget, space and time