Cinco de Mayo Party Ideas

Cinco de Mayo parties should be festive, vibrant and upbeat. Full of color, music and tasty party food and drink. All with a Mexican vibe. 
A Cinco de Mayo party commemorates Mexico's moment of triumph over French invaders on May 5, 1862.  Cinco de Mayo parties are actually more popular in the United States than in Mexico. 
Although Americans celebrate Mexican culture and heritage, its more so another reason to eat, drink and have fun!   
Have a beautiful Cinco de Mayo party!
Throw a Cinco de Mayo Party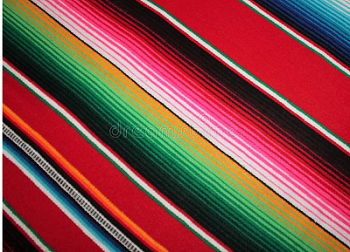 Start with the colors of the Mexican flag – red, white and green.  Blend other vibrant colors into the decor such as yellow, lime, pink and bright orange and blue. 

Look for these colors when choosing Cinco de Mayo banners, balloons and streamers.   
Choose tablecloths, napkins, paper plates and cups with these bright colors and festive patterns such as stripes or geometric shapes. Succulents and cactus plants make novel centerpieces. 
Encourage guests to dress in festive, brightly colored clothing. Use photo booth apps to create fun pics that your guests will never forget. 

Avoid props such as oversized sombreros and ponchos which are stereotypical and may be considered offensive to some. 



Cinco de Mayo Menu Ideas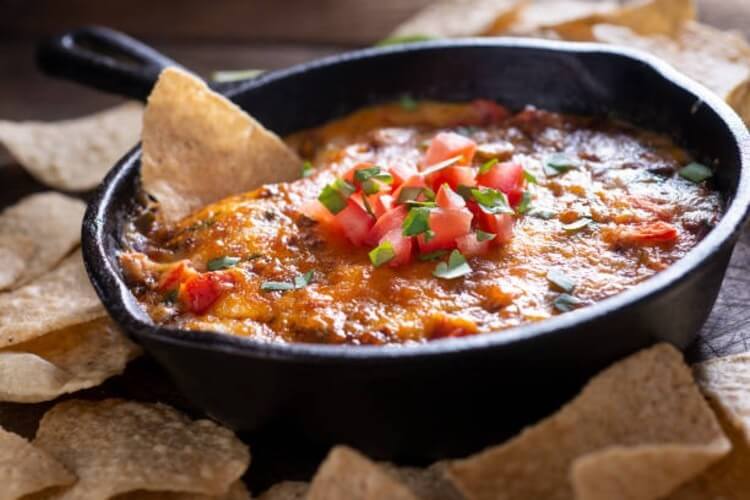 Queso Fundido
Authentic Mexican dishes are generally different from dishes typically prepared in the United States and called Mexican food.
For instance, tacos are a staple in Mexico but you won't find the crunchy fried tortilla shells commonplace in the US. 
Tacos are also not usually served with ground meat in Mexico, put with roasted or grilled beef and pork.
Typical Cinco de Mayo party lovers may indulge in tacos and margaritas...all day long! For a change of pace, here are some luscious Cinco de Mayo party menu ideas and recipes that combine authentic Mexican cuisine plus dishes that appeal to the American palate. 

---
Green Chile and Cilantro Salsa
Serve with homemade or purchased corn tortillas, sliced radishes, avocado slices with lime juice and queso or Monterey Jack cheese
Rolls or Cornbread
Fresh Corn, Avocado and Tomato Salad
Add cubes of feta cheese for a salty garnish

Tequila Flamed Mangos

---
Cranberry Margaritas 

Mexican Shrimp Cocktail
Serve with traditional Saltines or other crackers or tortilla chips
Queso Fundido

Spicy Black Bean, Zucchini and Corn Salad
---

Mojitos
Add tequila instead of rum if desired
Charred Tomato Salsa
Serve with homemade or purchased corn tortillas chips
Spicy Black Bean and Corn Stuffed Peppers
Simple Green Salad with Lemon and Olive Oil Dressing
Grilled Pineapple with Lime and Rum
Build Your Own Taco Bar
Shrimp and Pineapple Taco

Here is a fun Cinco de Mayo Party Idea - build-your-own taco, taco salad bar or nacho station.  This allows guests to customize  their plates according to taste.  It also gives the host a break so they can have some fun.