Easter Brunch Menus



Easter brunch menus should be casually elegant, light and colorful.  Serve these menus as a sit-down meal or as a lovely springtime buffet.  These Easter brunch menus are also perfect for Mother's Day or Father's Day.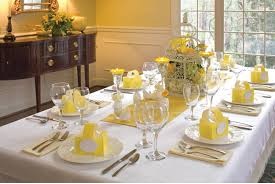 Easter Brunch Menus
 Coffee, Seltzer Water, Fruit Tea

Homemade or Store-Bought Waffles
Serve with butter, syrup, fresh berries and Homemade Granola
Baked Sausage and Zucchini Frittata
Serve with Roasted Garlic Thyme Bread 

Super Simple Lime Chicken
Serve with pasta with olive oil, garlic and basil
Spinach Salad with Bacon and Hazelnuts





Champagne, Mimosas, Iced Tea
Scrambled Eggs with Asparagus

Dijon and Herb Roasted Salmon Recipe

Spatchcocked Turkey with Pan Gravy

Roasted Red Potatoes, Garlic Mashed Potatoes, Stuffing or Pea and Mushroom Pilaf

Roasted Beet Salad with Toasted Walnuts 

Fresh Berries with Cream




Minty Mimosas, Cranberry Iced Tea

Assorted Pastries and Donuts

Bacon and Egg Breakfast Casserole
Serve with Roasted Tomato Salsa

Hashed Brown Potatoes

Chilled Shrimp Scampi Platter with Green Mayo

Steak and Cheese Salad
With lemon and olive oil dressing 

Baked Apples with Fig Stuffing
Minty Mimosas
Makes 2
8 fresh mint leaves + more for garnish
2 cups fresh orange juice
1 cup champagne
Thin orange slices for garnish
Lightly crush leaves and place at the bottom of two champagne flutes.  Add orange juice and slowly add champagne.  Garnish each glass with mint leaves and a thin orange slice.



Lettuce Salad with Toasted Pecans, Blue Cheese and Orange Balsamic Vinaigrette
(omit pears if desired)

Baked Breads with Olive Oil Dipping Sauce

Baked Turkey Breast with Glazed Vegetables

and/or

Baked Ham with Apple Raisin Sauce

Garlic Mashed Potatoes

Buttered Green Peas or Sugar Snap Peas

Simply Quick Trifle


---
Baked Apples with Fig Stuffing

Omelets with Mushrooms and Scallions
Shrimp In Champagne Sauce With Pasta
 Vanilla yogurt with banana slices, grated fresh ginger and nutmeg
Breakfast Pastries
OR
Waffles or Pancakes
Serve with Syrup, jam, orange butter
Scrambled Eggs
Fresh Green or Fruit Salad

Strawberries and Cream
---


 Fruit smoothies, Coffee, Tea

Croissants with Butter and Preserves, Assorted Pastries, Donuts

Tomato Omelet

Breakfast Sausages, Baked Ham or Bacon

Tortellini and Sautéed Vegetable Salad
Add 2 cups cooked chicken or shrimp. Serve atop salad greens tossed with Italian dressing

Grissini, Breadsticks, Rolls or Crackers

Spiced Coconut Cake

 
Easy Blueberry Corn Cakes

Homemade Turkey Sausage

Caesar Salad

Orange Roasted Brisket
Serve with soft rolls, tomatoes, green onions, radishes

Ice Cream with Praline Sauce
 Pineapple Mint Punch

Creamed Ham And Asparagus Breakfast Casserole
Serve with toast points or biscuits

Seasonal Fruit Salad

Leg Of Lamb With Roasted Vegetables

Strawberries and Chantilly Cream



---
 
Apple-Cinnamon French Toast Bake
Eggs, sausages, bacon

Seasonal Fruit Platter

Sweet and Spicy Candied Pecans

Finger Sandwiches

Basic Shrimp Salad
Serve with tomato slices and lettuce



---
 
Glazed Grapefruit

Crabmeat Casserole 

Green Salad, Rolls

Irish Cream Cheesecake