Mother's Day Menu Ideas
Sunday May 12, 2019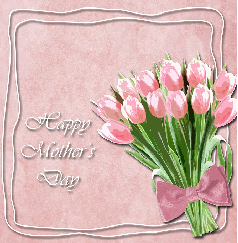 Mom deserves all the best. Treat her to one of these special menus.
Mother's Day Champagne Brunch
This brunch menu also works well for a bridal shower.  Serve champagne before and during the meal.  Also serve sparkling water, Mimosas and coffee

Croissants    Butter    Preserves    Apple Butter

Sliced Oranges Sprinkled with Cinnamon Sugar

Tomato Omelet 
Breakfast Sausages, Baked Ham or Bacon

Tortellini and Sautéed Vegetable Salad
Serve atop salad greens with Italian dressing

Grissini, Breadsticks, Rolls or Crackers

Strawberries and Chantilly Cream 
Mom's Big Family Brunch
Serves 12-16

Change this sumptuous brunch to suit your taste with different salads,  barbecued chicken or your favorite grilled fish.  This menu also works for dinner.

Sesame and Ginger Whole Salmon

Slow Roasted Lemon Chicken with Garlic and Thyme
To change this recipe to serve 12, prepare at least 8 pounds of chicken and roughly triple all other ingredients.  Use 2 large baking pans
Asparagus Parmesan Rice Salad
OR 
Pea Salad with Bacon and Parmesan Cheese
Both recipes double easily to serve 12 or more

Mixed greens with Balsamic or Buttermilk Ranch Dressing

Rolls and Butter

Ambrosia

Strawberry Shortcake
Mom's Favorite Flavors

Thai Chicken Salad with Lime Herb Dressing
Serve on top of thinly sliced salted cabbage

Wined Teriyaki Beef
Stir Fried Noodles with Garlic and Ginger
Sauteed Bok Choy
Drunken Pineapple or Pineapple Upside Down Cake
Fortune Cookies

Savory Mother's Day Brunch 

Serve with fruit teas, juices, white wine spritzers and coffee

Fruit Danishes, Corn Muffins or Coffee Cake

Spinach and Garlic Frittata

Mediterranean Chicken Salad
Serve with mixed green salad, rolls, crackers

Melon wedges, orange slices, black grapes

Orange Rum Cake




Mother's Day Luncheon
A nourishing lunch which is also good for a small dinner party. Serve with mineral water, fruit juice, tea and coffee

Easy Appetizer Recipes

Pecan Catfish

Chicken Breast with Wine Sauce and Buttered Mushrooms
Super Easy Potatoes Au Gratin

Seasonal Mixed Greens with Ranch Dressing
Ripe Tomato Slices with Lemon Juice and Fresh Basil Rolls and Butter

Special Apple Crepes


Dinner for Mom
 
Champagne Cocktails or Martinis

Fruit and Cheese Board
Leg of Lamb with Roasted Vegetables

Multi Layer Salad

Bread, rolls, butter

Mint jelly, relishes, chutney

Sorbet

Top of Mother's Day Menu Ideas