Super Bowl Party Ideas
Our Unofficial National Holiday!
Super Bowl Party Ideas
Chances are you are a football fan and plan to host a Super Bowl party. This year let your culinary adventurousness go beyond chips and dips.  Set-up a spectacular buffet and wow your guests with a variety of point-scoring treats. 

You MUST plan ahead, otherwise you will be in the kitchen at half-time and will have missed all the action
Save money by making your own foot long sandwiches. Buy large Italian or French bread loafs or large bread rounds from your grocers or bakery

Load them up with your favorite spreads, meats, cheeses and toppings Prepare the sandwiches the night before and wrap tightly in plastic wrap

Tortilla  wraps can also be made ahead and wrapped in plastic

Don't be afraid to lighten up the menu and put fruits and raw vegetables into the lineup. 
Bake chicken wings and potatoes wedges instead of frying

Use low-fat sour cream or Greek yogurt for dips

Super Bowl Sunday is the perfect time for a potluck. Guests will be happy to bring their favorites finger foods, dips and spreads, chicken wings, burgers, sandwiches and chili.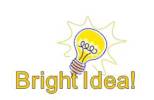 Your favorite team may not be in this years competition but you can still be a winner if you plan your Super Bowl party food around the food favorites of the teams in the game.

Serve...
Super Bowl Party Menu Ideas________________

Choose one or two recipes from each "quarter" to create your unique football party menu

STARTING LINEUP
FIRST QUARTER
HUNGER DEFENSE

THE END ZONE
Just For Fun...

Super Bowl Sunday is the second-largest food consumption day after Thanksgiving. Super Bowl party food may be secondary only to the big-screen TV!  WOW!

The first Super Bowl was after the 1966 season. The name came from a popular toy called the Super Ball.

2 out of 5 Super Bowl watchers never watch another game all year.They just love being part of the fun! It must be the commercials, THE FOOD and being with friends and  family! 

As of the 2016-17 season, there are four teams that have never been to the Super Bowl
Houston Texans
Cleveland Browns
Detroit Lions
Jacksonville Jaguar